Why APEX?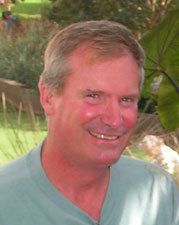 We are State of the Art

APEX uses the same diagnostic equipment, the Xentry Diagnosis System, as the dealer.

APEX subscribes to the Mercedes-Benz Information network, StarTekInfo, which provides technical resources on par with those available to dealerships.

Dave Ball is a three-time Master Guild Technician, which is Mercedes-Benz's highest technical achievement, awarded to the top 1% as tested annually, and five time Master Technician (top 10%).He is a recertified ASE Master Automobile technician, ASE certified Service Advisor, and a member of the International Automotive Technicians Network, a worldwide group of 50,000+ professional technicians who brainstorm to help each other find solutions.

We are Qualified

Prior to opening APEX Motorwerks, Dave spent 5 ½ years as shop foreman at Mercedes-Benz of Beverly Hills. Responsible for providing technical support to 60+ technicians, Dave was usually first to receive new product training and was involved with emerging issues on the latest models. He has 101 Mercedes-Benz factory training credits, extending from 1987 to 2006, including training on Maybach, SLS and the 2007 S Class. Tyler Weis is a Mercedes-Benz Certified Master Technician with 52 training credits spanning 2014 to 2018.

We Care

When you bring your car to APEX for a service, it gets worked on by one of the best Mercedes-Benz technicians in the country EVERY TIME, not an apprentice, not a disgruntled line technician who feels he's an undervalued cog in the machine. How do you know if your battery has been tested? Has your spare tire been removed to check its air pressure? Have your brake bleeder dust caps been reinstalled after the brake fluid renewal, or were they swept into the trash? Are all the valve stem caps back on after setting tire pressures per the gas flap?  You trust that these things have been done, because you pay for them, but how do you really know? You don't.
We do these things because WE CARE.

At APEX You Get What You Pay For

When you selected a Mercedes-Benz vehicle, you acknowledged its value in safety, style, performance and quality. You could have paid less for another brand of car, and gotten less. Maintaining your investment should be approached with the same mindset.

Don't jump from shop to shop, chasing the lowest price, some things get missed this way, some duplicated.

Loyalty works both ways. Choose a shop where the owner himself knows you and your car, and who charges fairly. Follow the Mercedes-Benz maintenance schedule for your car, deviating only slightly based on local conditions and your driving style. Given such care, your car can deliver the experience expected from a Mercedes-Benz.